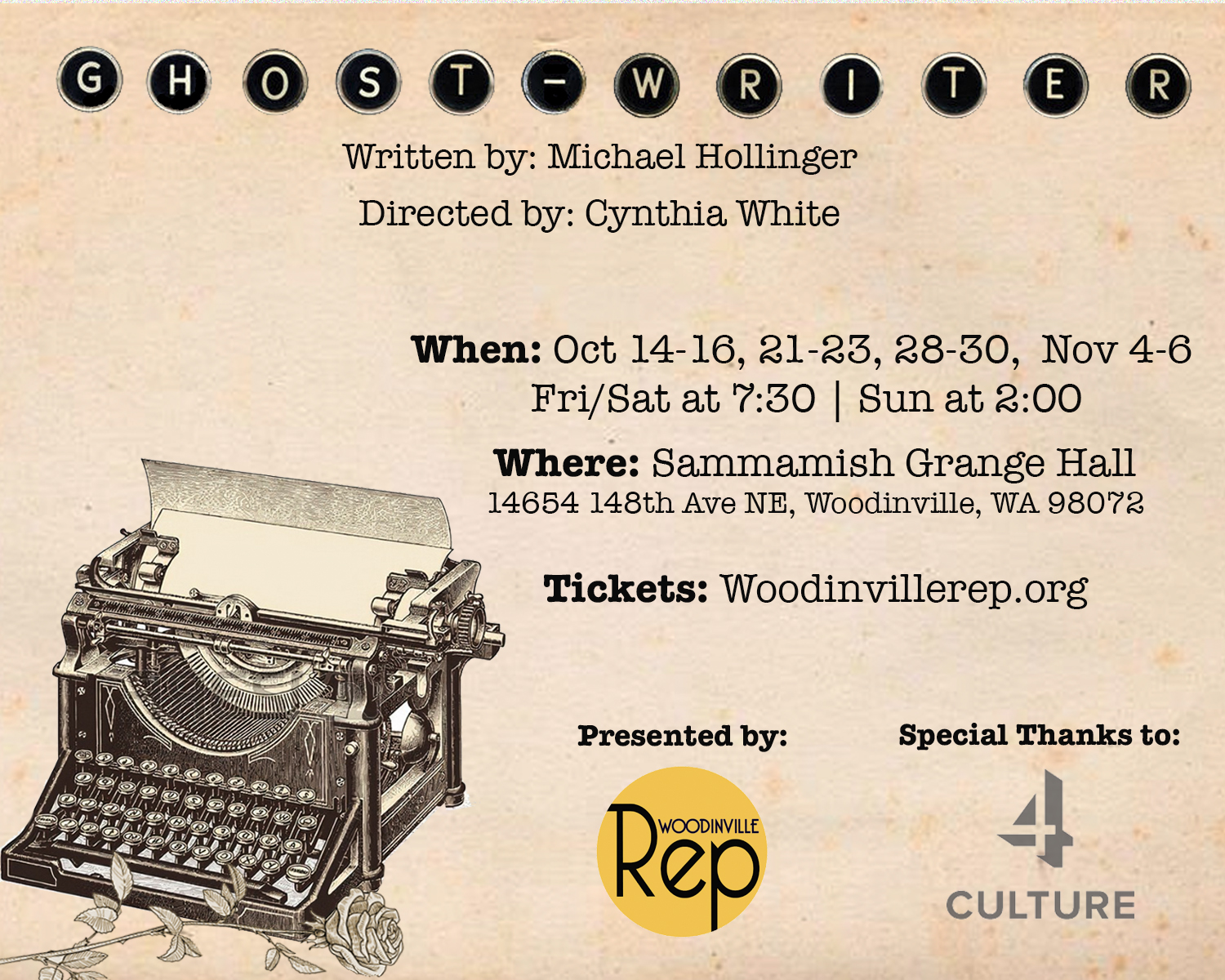 Ghost-Writer
Written by: Michael Hollinger
Dates: Oct 14-16, 21-23, 28-30, Nov 4-6
Fri/Sat: 7:30pm | Sun: 2pm
In the early 20th century, New York author Franklin Woolsey hires Myra to type his popular novels. As Myra's involvement in the mechanics and interpretation of Franklin's dictation deepens, their metaphysical interplay becomes as entwined as their repressed attraction to each other. Even after Woolsey suddenly dies, Myra continues to finish his novel, to the consternation of his jealous wife Vivian. Is Myra channelling the words of a dead man, concocting a skillful scam, or finding her voice as a writer?
Directed by Cynthia White
Cast:

Mary Leedy as Myra Babbage
Curt Simmons as Franklin Woolsey
Melanie Workhoven as Vivian Woolsey
Let's Partner In Our Community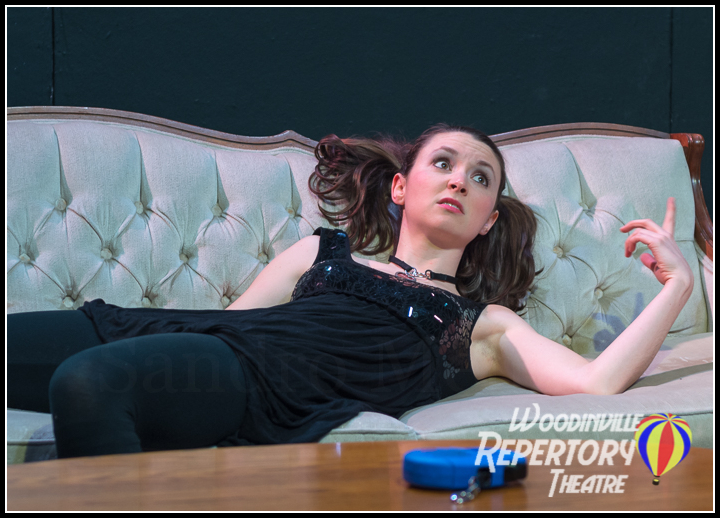 Location Partner
The Woodinville Rep is looking for a new space, or spaces, to perform our shows on a multi-year basis! If you know of space or a local business that would like to partner with us, we'd love to talk!  Click below to email us or call Charley Blaine at 425-891-6785.
Photo Credit: Sandro Menzel, Emily Shuel in Sylvia
Enjoy Our Plays On YouTube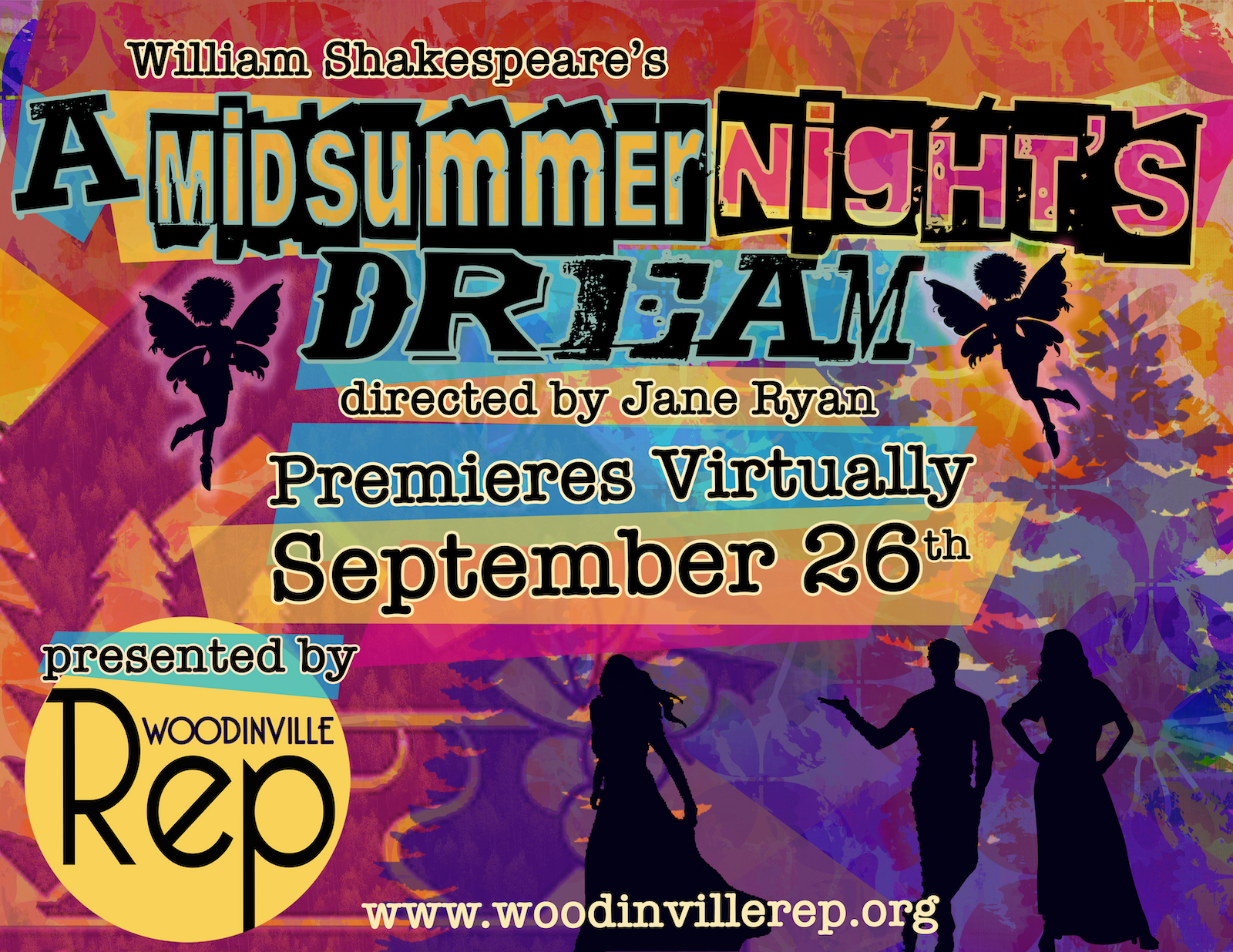 Virtual Shows
Lockdown and a pandemic didn't stop us from making theatre! Check out our Youtube channel to see our virtual shows.