By Ron Clark and Sam Bobrick
Directed by Hjalmer Anderson
Performed by The Woodinville Repertory Theatre October 4th-26th, 2013 at Denali Slab & Tile Studio.
Here's the story:
Woodinville Repertory Theatre is proud to present Wally's Cafe by Ron Clark and Sam Bobrick. It is directed by Hjalmer Anderson.
A three-character play about Wally, a man who buys a cafe on the wrong side of the road that goes to Las Vegas. Wally, his wife, and their one waitress watch the years go by and see all of Wally's hopes and dreams bite the dust. Nevertheless, there is a happy ending to this gag-filled comedy that spans four decades.
"The best comic explosion you'll see on Broadway this season." – New York Daily News"Funny, disarming and engaging." – WINS"Wonderful wacky comedy." – Associated Press
Wally's Cafe opened on Broadway June 12, 1981 at the Brooks Atkinson Theatre, directed by Fritz Holt. It starred James Coco, Rita Moreno and Sally Struthers.
Stage Cast
Amy Gang is from a small town in Nevada 60 miles outside of Las Vegas. She earned a bachelor's degree in theatre from Northern Arizona University. She has since lived in San Jose, Costa Rica and Park City, Utah, and came to the Seattle area only a few months ago. She works as a photographer by day. She is very grateful to be allowed to introduce herself to the area in such a raucous manner and would like to extend her gratitude to the Woodinville Rep and to you, whoever you are.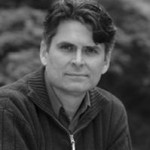 Dan Niven (Wally)
Dan made his Woodinville Rep debut in Dearly Beloved (Dub Dubberly). He is delighted to be back in the swim with yet another wonderful WRT cast and crew! Other Eastside credits include Evergreen Family Theatre's Godspell (Jesus) and A Christmas Carol (Jacob Marley), and Redwood Theatre's Chess: The Musical (pit orchestra). Several times a year, Dan presents solo material showcasing the keen insights — humorous, harrowing, and heartwarming — of Atreus, a former resident of Tent City 3. Dan also sings tenor in the Total Experience Gospel Choir, plays trombone in the UW Husky Alumni band, and creates labyrinths in various media.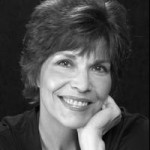 Melanie Workhoven (Louise)
A past Artistic Director and frequent performer for Woodinville Repertory, Melanie is delighted to be back on the boards in the Rep's wonderful new home. After attending Northwestern University, where she won the Best Actress Award, Melanie performed in Chicago and throughout the Midwest before relocating to Los Angeles, where she worked on stage and in TV and film. She had the thrill of riding up an elevator in Century City with Jimmy Stewart. Favorite celebrities she has worked with include Mary Tyler Moore, Hans Conried, Inga Swanson and Martin Mull. Favorite Woodinville Rep roles include Vera Charles in Mame, Kate in Brighton Beach Memoirs, Helga in Death Trap, and Nurse Ratched in One Flew Over the Cuckoo's Nest. She was last seen in the Phoenix Theatre's production of Dashing Through The Snow. Melanie has worked as an on-air radio personality and newscaster and is heard frequently as the voice of the Master Builders Association of King and Snohomish Counties. She would like to thank you for supporting Woodinville Rep and keeping Peg Phillips' dream of a Woodinville Theatre alive.
Stage Crew
Hjalmer Anderson (Director)
Hjalmer Anderson has been involved in theatre in the Pacific Northwest for more than 42 years as an educator and director. He is Artistic Director for the Woodinville Repertory Theatre and Technical Director for the Northshore Performing Arts Center
Hjalmer has directed over 200 productions in his career. He directed Same Time Next Year for the Second Story Repertory Theatre in Redmond 4 years ago and over the years for the Woodinville Rep he has directed, I Hate Hamlet, the musical Mame and Ken Kesey's One Flew over the Cuckoo's Nest, The Odd Couple (The Female Version), Noel Coward's Blithe Spirit, Prisoner of 2nd Avenue and Greater Tuna which was produced last March. He is very excited bringing you Wally's Café to close our 2013 season, and he hopes to see you for our upcoming 2014 season of plays here at Denali Slab and Tile.
Steve Cooper (Lighting Design)
Steve is a local director and designer working for several of the region's fringe theater companies. His most recent directing project is Burien Little Theater's production of Jesus Christ Superstar that will open in mid-February. Steve has directed A Christmas Carol in Auburn, and Last of the Boys at Pierce College as a guest artist. Steve is the resident lighting designer for Theater Schmeater and the Northshore Performing Arts Center.
Most recently, Steve directed Bold Grace: The Voyages of Grace O'Malley and the production of Passengers, both at Woodinville Repertory Theatre. He's looking forward to continued work with the Woodinville Rep.
Sean Ben-Zvi (Stage Manger)
Sean Ben-Zvi is so excited to be stage-managing Wally's Café for the Woodinville Rep. She's had previous experience teching and stage-managing at Studio East and CORE Theatrics. Sean is a 2013 high school graduate and is currently taking a gap year. She'd like to thank you for coming and hopes you enjoy the show.
Morgan Horne (Technical Director)
Morgan Horne is a newcomer to WRT. He helped build sets for Passengers and Wally's Café. In recent years, he's been volunteering his time working with Bothell High School to help build sets for their theatrical performances. His first passion is to construct amazing displays in his front yard for Halloween which are made primarily of reclaimed materials. He is excited to be part of the WRT team and looks forward to contributing in future productions.
Marsha Stuekle (Costumes)
Marsha is once again happy to join the fun at WRT by helping with costumes. It's been a pleasure to costume our cast with vintage pieces and to watch the cast bring them to life. Our founder, Peg Phillips, would have been proud to see how her legacy lives on at WRT. Thank you for the opportunity to support a wonderful theatre!
Hannah Berg (Dresser)
Hannah Berg is excited to be a part of her first Woodinville Repertory theatre production Wally's Café! She is a sophomore at Woodinville High School and an alumna of Leota Junior High where she has starred in The Princess Who had no Name and countless other Leota projects. She hopes you enjoy the show!
Jesika Smith (Dresser)
Jes Smith is very happy to be working on Wally's Cafe alongside a great cast. She has experience teching I Never Saw Another Butterfly at Studio East and ushering many shows at the KPC. Jes attends Woodinville High School and is member of the class of 2016.
Maiah Swigert (Dresser)
Maiah Swigert is excited to work as a dresser for the Woodinville Repertory Theatre's production of Wally's Café. She is a senior at Woodinville High School. She worked crew for the school's performances of Into the Woods, The Dining Room, Play On!. Before moving to Washington, she was on the crew of a production of Cabaret, by Eaglecrest High School in Aurora, Colo. Maiah is currently a head of costumes for the Woodinville High School Theatre Company and participates in technical theatre; this is her fourth year participating in tech crew. Before she moving into technical theatre, she performed in two plays, where she was the leading role as Anne in Anne of Green Gables and as the school teacher in The Pied Piper. After graduation, Maiah plans to move to Colorado and attend Colorado State University to study and major in General Theatre and also earn her teaching license. Maiah would like to pursue a career as a drama teacher.
Nadida Oubari (Prop Mistress)