The Skin Of our Teeth
by Thornton Wilder
directed by Steve Cooper
***Note: This button will open a new window.***
Tickets for The Skin Of Our Teeth
The Skin Of Our Teeth tickets are $20 each,
$18 for seniors (65+), students and TPS members.
March 2nd – 25th, 2018
Friday and Saturday shows at 7:30 p.m.
Sundays at 2 p.m.
Doors open 30 minutes before showtime.
Thornton Wilder's last great play, THE SKIN OF OUR TEETH, is still timely today. In this Pulitzer Prize-winning comedy, Wilder dramatizes  the struggle of humankind to survive in a uniquely funny, yet thought-provoking way. As in his other plays, Wilder focuses on the family unit to make his point—in this case, the Antrobus (anthropos meaning story of humans) family living in Excelsior, New Jersey. Although the settings are contemporary, each act is structured around a historic catastrophe: the Ice Age, the Flood, and modern war. Respectively, humans must pit themselves against nature, the moral order, and, finally, themselves. Join us for this wild and very funny ride!
 *  *  *  *  *  *  *  *  *
Theater Address!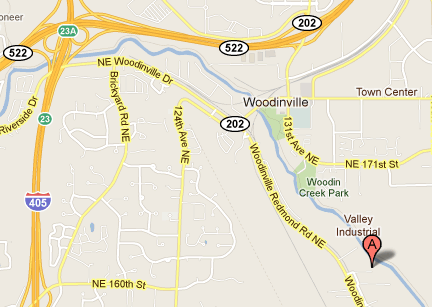 The Woodinville Repertory Theatre's home is at the  Denali Slab & Tile Studio in Woodinville.  Denali is located in the Sammamish Valley, near many of our  excellent local wineries! Our home is made possible by the generous invitation of Prem and Lily Gnanarajah,  owners of Denali Slab & Tile.
Please stop by and thank them for supporting live theater in Woodinville!
Denali Slab & Tile Studio
16120 Woodinville Redmond Road NE, Suite 12
Woodinville, WA 98072
(Located behind Venetian Stone Works)
Have questions about tickets? Email us at tix@woodinvillerep.org.