Our 2019 Season!
Our 21st Season of live theater in the Northshore area!
and don't forget to catch the last show of 2018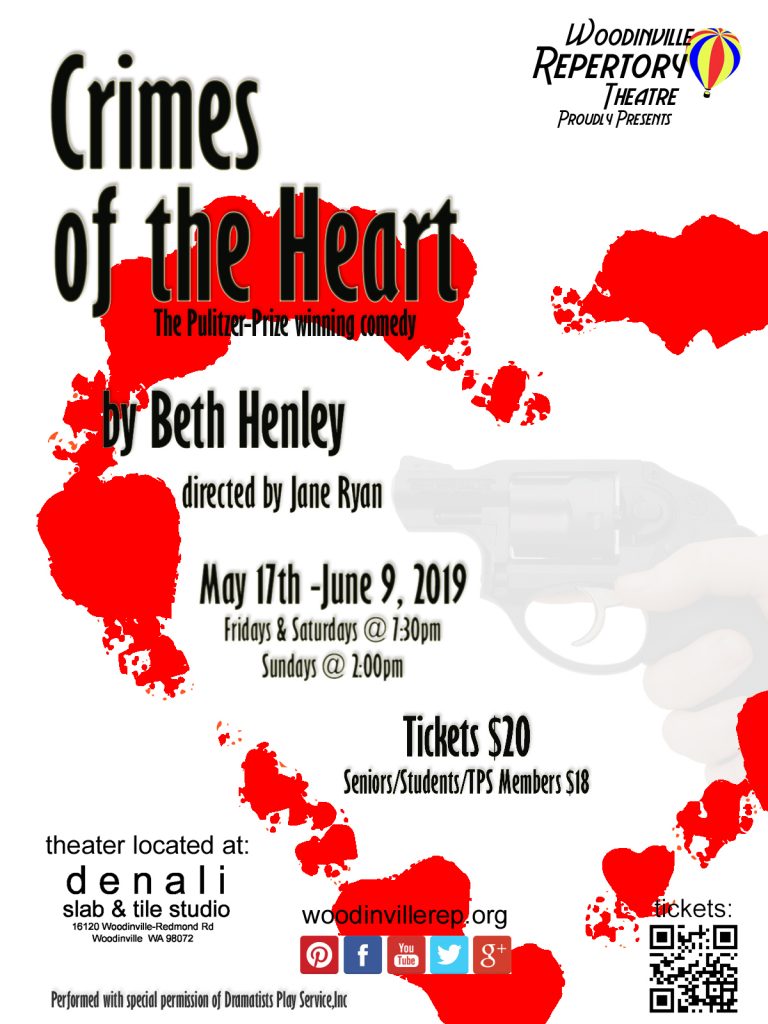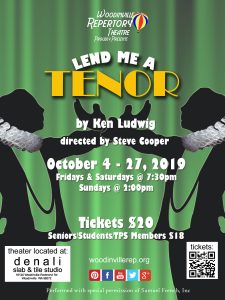 * * * * * * *
Theater Location!
The Woodinville Repertory Theatre has relocated to a beautiful new and interesting venue in the Woodinville area. With great thanks
to the generous folks at Denali Slab & Tile Studio, located in the Sammamish Valley (near many of the excellent local
wineries!) in Woodinville. Please stop by and thank them for supporting live theater in Woodinville! Our new theater will be located at:
Denali Slab & Tile Studio
16120 Woodinville Redmond Road NE, Suite 12
Woodinville, WA 98072
(Located behind Venetian Stone Works)
* * * * * * *
Come and join
us this season for the fun! Have a question about tickets? Email us at tix@woodinvillerep.org.
Dates and times are subject to change. Please watch this website or join us on Facebook for upcoming show news and information.